Description
JZ6800 high pressure common rail diesel test bench 
Diesel common rail test bench for testing common rail injectors, common rail pumps,piezo injectors
 Germany brand flow sensor equipped on the common rail tester
 More than 3000 test plans for electric common rail injectors and pumps
 Powerful software programming system, detect the machine performance, with rich repair data.
 With additional functions to test UIS UPS and HEUI (optional)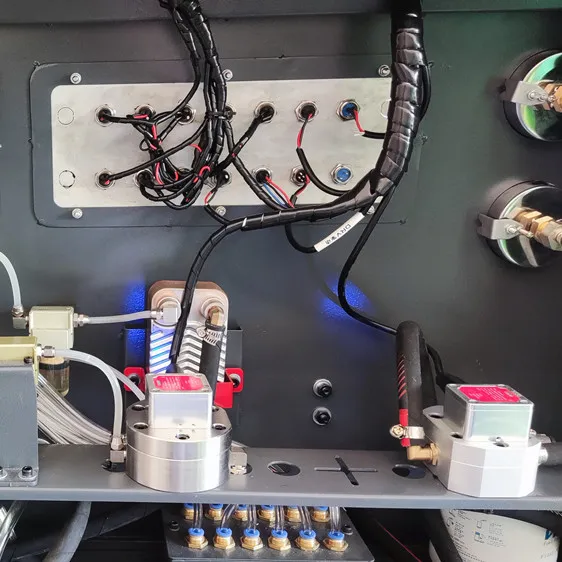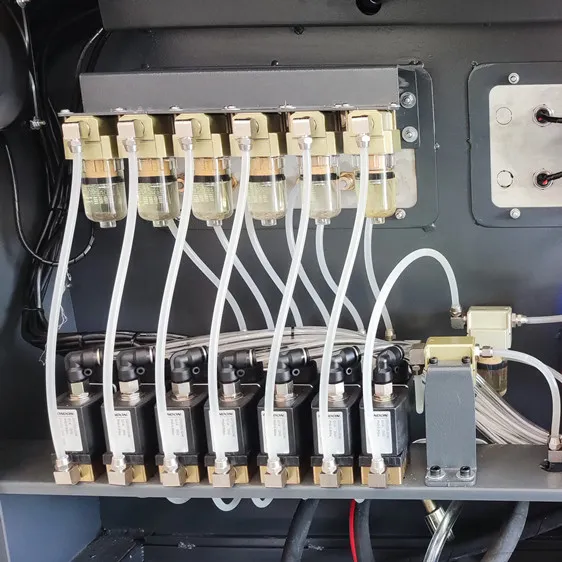 Parameter: 
Working Voltage       AC380V OR 220V
Output Power            11~15 KW
Rail Pressure Range    0~2700 Bar ( as requests)
Fuel Pump Rotation Speed:  0 ~ 4000 RPM
Diesel Filter Accuracy    < 5 U
Injector Sensor Range    0.1 mL – 600 mL
Pump Sensor Range      10 mL – 3000 mL
Fuel tank capacity of the test bench:    80L
Dimension & weight  of the electric diesel test bench afer packed:  190 * 100 * 170 ( cm ) 900 kgs
Functions: 
The diesel common rail test bench application: Bosch,Delphi,Denso,Siemens,common rail injector( piezo included) and Bosch CP1/CP2.2/CP3,Delphi CRSP,Denso HP3/HP4, Denso HP0 pump.
UIS UPS test – unit injector / pump, single and dual solenoid EUIs.
HEUI test – CAT C7 C9 H3126
Test bench used for common rail pump: measure fuel supply and return volume, pump inner pressure, feeding pressure, sealing, ZME valve performance.
Test bench used for common rail injector: measure the injection volume under full-loaded(VL)idling(LL),pre-injection(VE),and back-flow volume.
Test the sealing performance of the common rail injector.
Test the solenoid valve of the common rail injectors.
Clean the injector and pump before testing.
User can add and edit the data by themselves.
Testing 6 common rail injectors continuously.
Save and print the testing report & customer information( print is optional).
Features:
Electronic quantity measurement
Germany flow sensor is equipped on this diesel diagnostic common rail test bench
Diesel injector and pump testing by different flow sensor, to ensure testing accuracy and longer life time of the flow sensors
Electronic inlet pressure control for pump fuel supply(ZME/VCV).
Common rail rail pressure is controlled accurately by DRV/PCV.
Cooling system: Condensers or industrial refrigerator(optional)
Genuine Bosch pump and DRV
Simple Common rail injector and pump mounting
Hood protects for flying parts
All high pressure pump drive channels inside the test bench has short circuit protection function.
Software advantage:
Full-automatic operation, no need to set up the data.
Powerful test plans, more than 3000 types for different common rail injectors & pumps
User can choose single step or multiple steps freely during the diagnostic.
Rich information stored (related nozzles, valves…), same as Bosch ESI
Computer can make self-diagnostic about the common rail test bench performance( connection,DRV,pressure sensor…)
Support Multi-language( English, Spanish, Russian,Portuguese, Francis, Italiano…)