What Is Coding? Why Need A Code?
Recently many customer especially some trader asked me: what is coding? why we need coding after testing? because few years ago, in Chinese market coding is not need by the repairman, they just repair the injector as per test bench test results and experience, the injector will work properly on the engine, but in recently two years why more and more repairman cares about if the machine can generate a code after testing?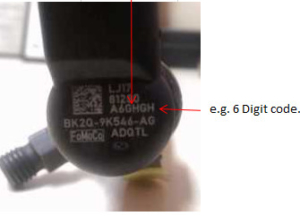 Now we have a look at what is QR coding from the below statement.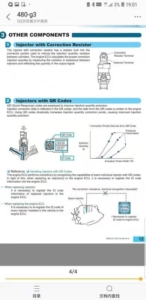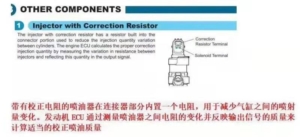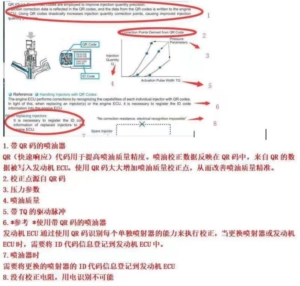 so you can see that correction resistor is important, to make it simply, in the past days, after the injector is repaired well and installed in the engine, it is working properly, but the engine performance may not be as comfortable as the injectors were not repair, because the assemble and repair must change tiny parameter of the injector working status, it could not be 100% same as before, at this situation, test bench generates a code, the code is created based on the collection of  injection and return voulme and in many points, the code is like a communication protocol, and repairman input this code into ECU,the ECU will know how to adjust itself to controls and injection very well, at this stage, the ECU working performance will be to its perfect situation, same as before injector was not repaired.
if without coding after repair, the injector may have the following several issues:
Performance especially in fuel consumption or black smoke – the vehicle can be driven away and not notice any difference. In reality, if the injectors have not been coded,the driver may come back to the garage because they have the problem of an increase in fuel consumption or black smoke
Non start – In some latest systems, the vehicle will not start if injectors is without a code.
Poor / lumpy running – as the injectors are not coded, the ECU will carry on fueling as if the previous injector was , The engine management light is also likely to on, which maybe lead to another visit to the garage.
What type injectors needs coding?
DELPHI CR Injectors –  Typical code is 16 alphanumeric characters (C2i Injectors) or 20 characters for more recent applications (C3i injectors).
DENSO Common Rail Injectors – QR code, Denso tried to make some injectors which are no need a coding, but finally that technology is not successful, so only except for a few types and some very early releases models which are not need coding, most injectors require coding, Typical code length is 16-24 alphanumeric characters dependent upon vehicle model.
VDO/Siemens CR Injectors'– Only VW applications at this moment require coding.
BOSCH Common Rail Injectors – all require coding, although some earlier releases may not, in simple terms if an IMA code is present then the injector will need coding. Typical length of code is 6-10 digits and found on Injector head.
Cummins injectors: till now only one model is know as needing a code, it is 9 digital, this type injector is widely used on the many vehicle.
Test bench produced on our company can encode the above injectors, if you have an interests, please feel free to contact.
https://dieseltester-cn.com/wp-content/uploads/2019/11/IMA-coding.jpg
241
335
manage1
http://dieseltester-cn.com/wp-content/uploads/2022/03/tester.png
manage1
2019-11-23 07:42:58
2019-11-23 07:43:08
What Is Coding? Why Need A Code?